Your time out from everyday life at the Louis C. Jacob
When you enter the Jacob, the world stays outside the door. This is how many of our guests experience it – and we are extremely pleased! With the arrangement "Jacob's little time out" we offer you a little escape from everyday life. Everything can, nothing must.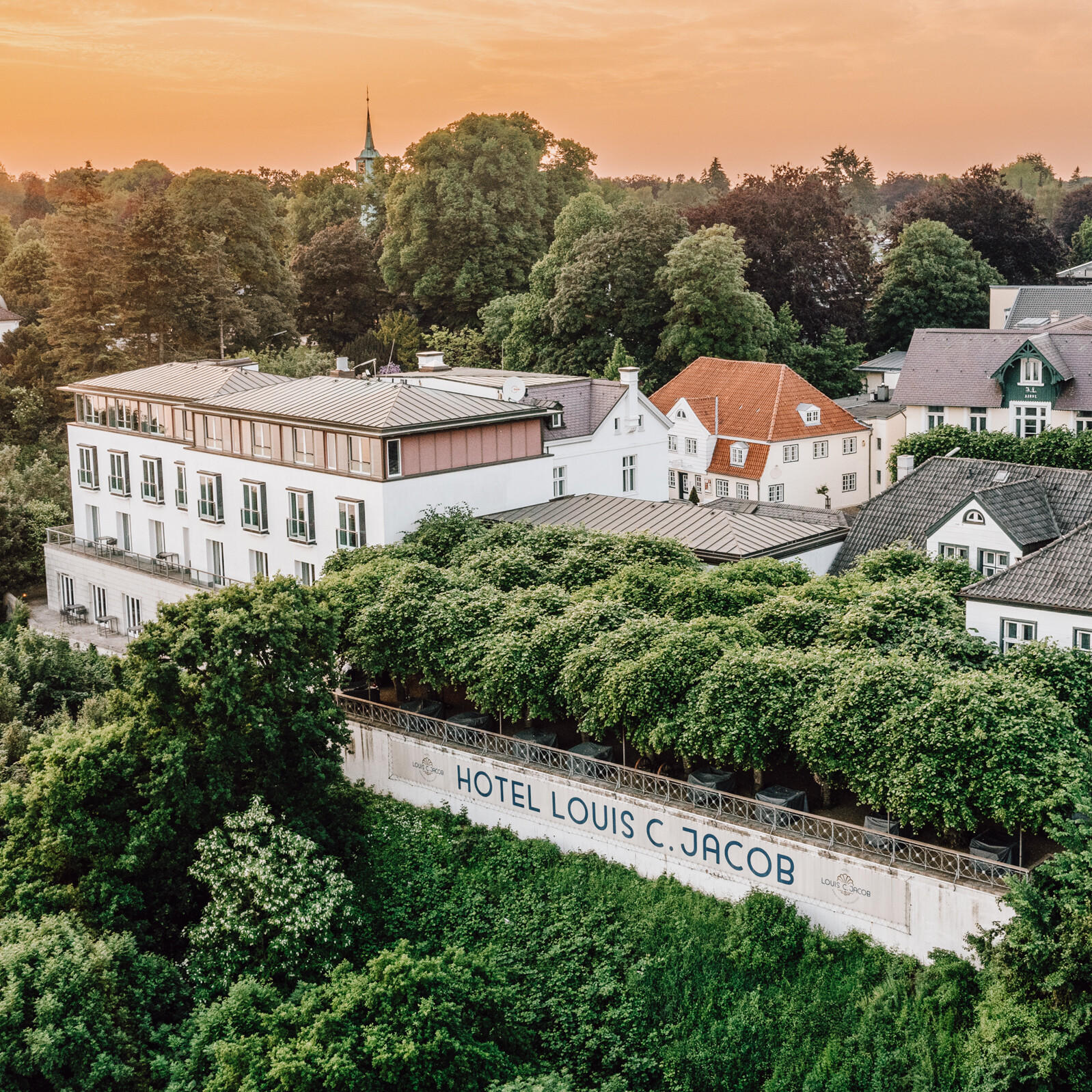 Contents of the special
Look forward to a delightfully cozy stay at the Louis C. Jacob:
Two nights in a double room
Rich breakfast with a view of the Elbe in Jacob's restaurant
"Louis 1791" cocktail as a welcome drink
Hamburg Card for one day
Lunch in CARLS Bistro: Tartine or Bowl, optionally a dessert or a piece of cake, a glass of wine, beer or soft drink of your choice
from 327,90 €* per person in double room
from 473,90 €* per person in single occupancy
Jacob sniff air
Look forward to your little Jacob time-out and enjoy peace and relaxation with us on the Elbe. A welcome cocktail on your first evening are your only fixed points, if you will, besides breakfast with a view of the Elbe on both days. Whether you use the Hamburg Card to discover the city, prefer to go for a walk or read a good book – spend your time out according to your taste.
Room with a view of the Elbe or in the garden?
Relax with a view of the Elbe, watch small sailboats pass by as well as the very big "pots" and feel at home from the first moment.
Our garden rooms are also very charming: very quiet and with a view of the greenery. The special feature of all rooms: the individuality – each one is truly unique.
Our rooms
Would you like another drink?
On the first evening we welcome you in the Jacobs Bar with our signature cocktail, the "Louis 1791". Sit comfortably in the bar or enjoy the wonderful ambience of the Linden Terrace and let your day of arrival come to a pleasant end.
Lunch at CARLS
Set off for the city center and visit the most beautiful corners of Hamburg. So many impressions make you hungry? A delicious lunch is also provided. Stop by our CARLS Bistro at the Elbphilharmonie and try one of the delicious tartines or healthy, spicy bowls. For a sweet finish, we recommend a dessert or a slice of homemade CARLS cake.